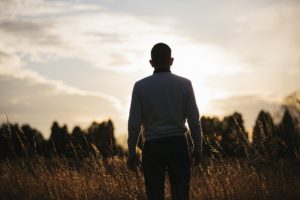 Last week one of our office's college interns told me about a 60 Minutes re-run called "Not Paid", which had originally aired earlier this year.  The episode focused on the life insurance industry practice of not paying life benefits where no claim had been filed.  My first reaction, as a professional in that industry, was not shock; I am aware that you are required to file a claim for benefits to be paid out.  It doesn't seem like an unreasonable request on the part of the insurance company, does it?  I have filed many life insurance claims in my career, it's not an overly difficult process and how else would the insurance company know an insured had passed away unless someone related had informed them?  So, at first, I didn't quite understand the outrage of the 60 Minutes producers.  What's all the fuss about?
Soon after I started getting bored with the episode, I found out what all the fuss was about – the Social Security Death Master File.  While I had an idea that it existed, because I've seen post-death social security benefits cut off within moments of the plug being pulled, I had no idea that the insurance companies had access to it.  Not only do they have access to it, the insurers use it regularly to cut off annuity be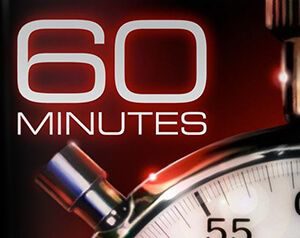 nefits. So, the insurance companies do have a current-day technology to help them determine when one of their insured dies, and they already use that technology to help them stop paying claims, just not to start paying them.  State-level investigations have uncovered proof (in the insurers own files) that they knew their insureds had died, but neglected to pay out benefits and had even terminated coverage for non-payment.  In some cases, the insurance companies had gone so far as to first use the cash value on whole life policies to pay down the premiums, when the regular payments had stopped, then kept the guaranteed benefit for themselves.
Insurance companies in the United States are regulated on a state-by-state basis and several states have begun conducting audits of their insurers for this kind of Practice.  California's State Controller's Office started theirs in 2008 and continues to negotiate settlements with some of the largest insurance companies in the country.  To learn more about those settlements, you can visit the State Controller's Office link here.  Also, if you think you may have been affected by this practice, you can search the California database of unclaimed life insurance settlement property here.  You only need the last name of the beneficiary to search the database.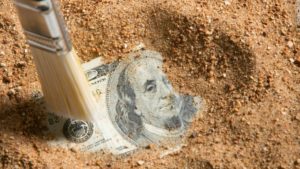 The lesson that can be learned here isn't so much that insurance companies are bad, though this story only confirms the worst things consumers suspect of them.  The moral here is that the brand of life insurance you buy is almost as important as the mayonnaise you buy at the grocery store.  I can't tell you how many purchasers of life insurance become obsessed with "knowing" the name of the brand of company they put their life insurance with.  If you look at the names of settled companies on that link I provided earlier; you will recognize most of them as well-known, stable and highly rated insurance companies.  What is more important is that you choose a broker who you trust to put all of your insurance business with. Someone you trust to advise you on your insurance purchases, and someone to help your family navigate through those choices in case you are not there to do it yourself.
Partners Direct Insurance Services is a full service agency; we pride ourselves in offering a comprehensive suite of insurance products for both businesses and individuals.  If you don't have a broker, or are interested in exploring a new broker relationship, learn more about our account management process on our website or call us at (877) 600-7437.
http://www.partnersdirectins.com/wp-content/uploads/2016/03/logo.jpg
0
0
Jacqueline Savidan
http://www.partnersdirectins.com/wp-content/uploads/2016/03/logo.jpg
Jacqueline Savidan
2016-08-23 12:24:33
2016-08-23 12:42:22
Life Insurance Benefits – Don't Ask, Don't Tell?